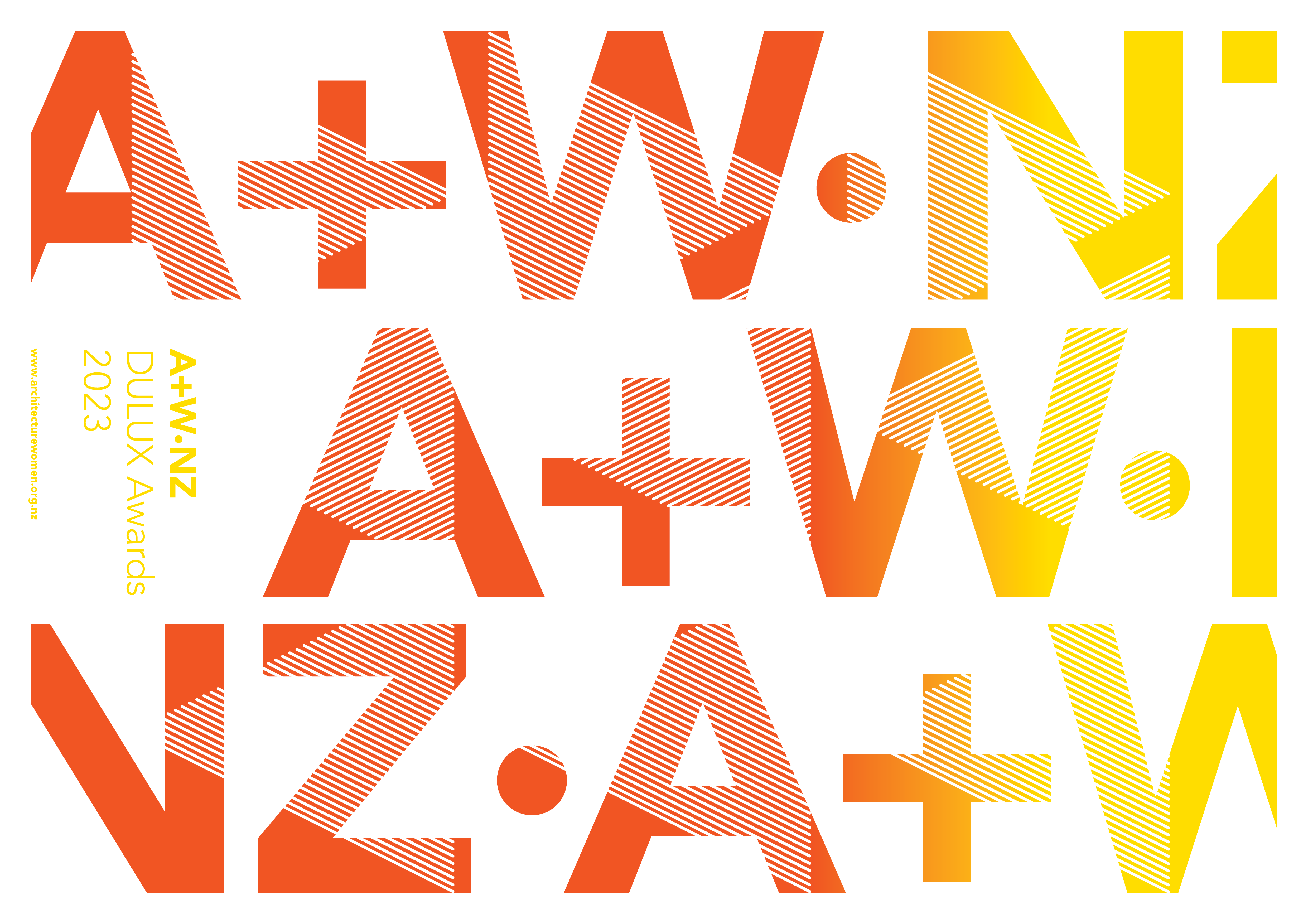 Nominations open
Nominations for the A+W•NZ Dulux Awards 2023 is now open.

The A+W•NZ Dulux Awards foster the generosity that exists in New Zealand's architectural community, and seeks to highlight those whose excellent work is sometimes unseen. The Awards reward 'bodies of work', rather than single architectural objects, an area already so well served by the many excellent award programmes that already exist.
The A+W NZ core team members are not eligible for nominations, please see our Who We Are page for the list of members.
Nominations Closing Date - Thursday 1st June 2023.
Category 01
Chrystall Excellence
The Chrystall excellence Award is a celebration of those women who have led expanded and full careers in architecture over several decades. A major focus of this career award is recognition of excellence in a body of work, leadership, and contribution to the community through mentorship.
Submit nomination
Category 02
Munro Diversity
The Munro Diversity Award aims to celebrate outstanding careers or practices which continually support and/or promote diversity in architecture, and to recognise the invisible work that goes into supporting the many and varied sectors of the architectural community.
Submit nomination
Category 03
Wirihana Leadership
The Wirihana Leadership Award aims to maintain focus on female leaders in their second decade + beyond graduation.
This category is neither a graduate award not a mid-career award, but is instead aimed at the career stage between those two, that is so often when women lose their visibility.
Submit nomination