Megastructures
Julie Stout 'Raising the Bar' on RNZ
12 Sep 2022
Back to the list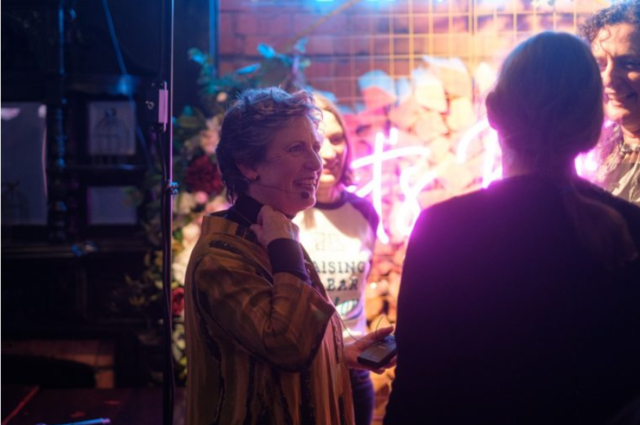 Julie Stout was one of several University of Auckland Waipapa Taumata Rau alumni to speak at the 2022 'Raising The Bar' events around Tāmaki Makaurau Auckland on 2 August 2022.
Julie spoke to an engaged crowd at the Birdcage Tavern, and the event was recorded for RNZ, where you can now hear it on their website.
Having only recently completed her NZIA Gold Medal 2021 Nationwide Lecture Tour, Julie spoke again about her passion for urban issues in Tāmaki Makaurau Auckland and how people can be involved in creating change. Her current focus is on The Urban Room project, which aims to bring architecture and urban design discussions into public discourse. Most large cities have a Design Museum or a space dedicated to the ongoing discussions of urban growth and development, and she asks — why not one in Auckland?