How Does She Do It?
Wellbeing Series with Brenda James #1: Self Awareness
22 Jul 2022
Back to the list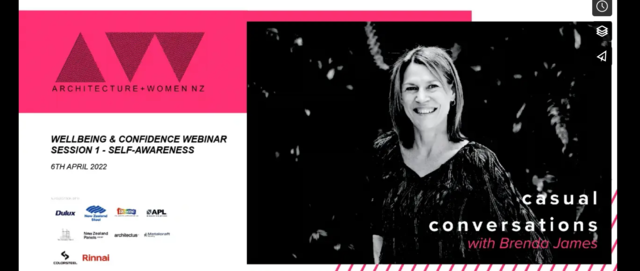 As part of the A+W NZ Casual Conversations Series, Leadership & Career Development Coach Brenda James has been running four separate workshops during 2022, each with a different focus.

The first of the series was held on Wednesday 6 April 2022, and you can watch the video recording of the first session here.

Wellbeing & Confidence Webinar Series #1: Self Awareness
Wednesday 6 April 2022, 6pm-7pm

How often do you pause to notice your feelings, your reactions, your habits, your behaviours, and your thoughts? This webinar will help you learn to take life off autopilot and live with more purpose. A great first step toward wellbeing and confidence.